All students 6-8th Grade meet in The Loft (2nd level of OCC) to hang out for a bit before splitting off into boy's and girl's groups. During this time students will get to connect with other students to talk about God, the Word, and whats going on in their lives.
The Commons (wc 1st floor)
During this time we play games, worship with the band, and talk about Jesus. This is a great opportunity for new students to see what Okolona Student Ministry is all about.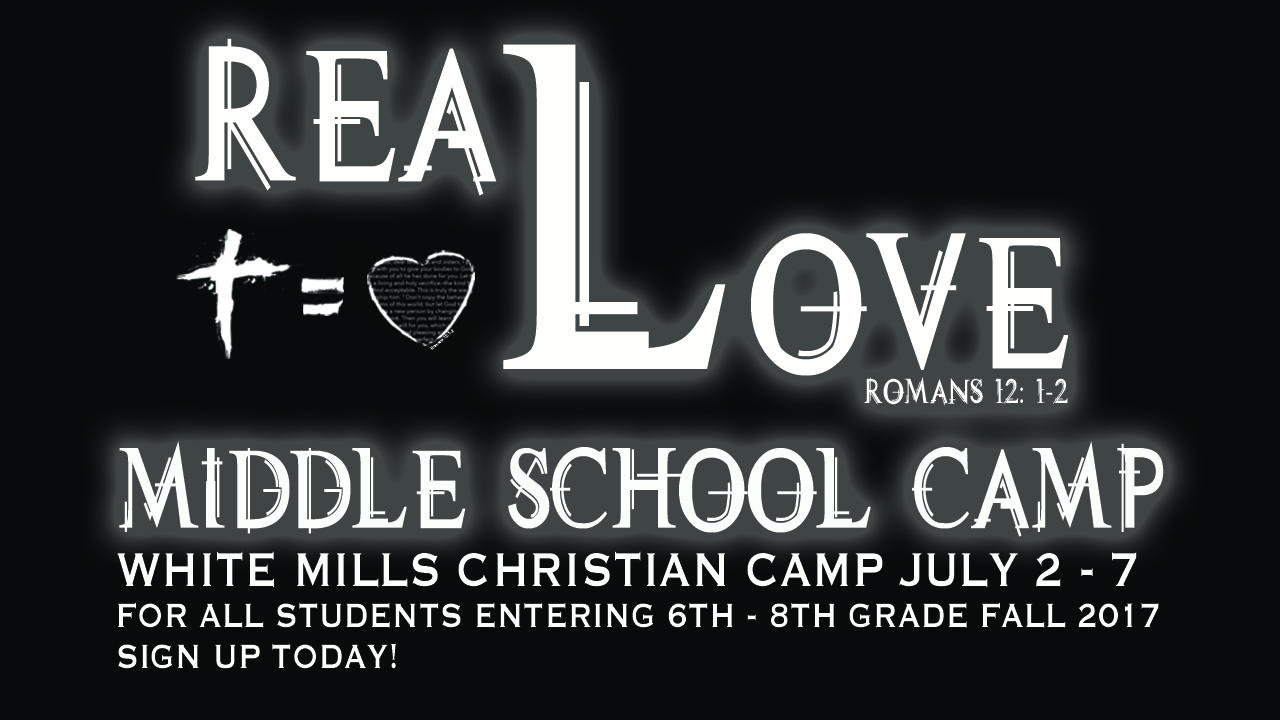 Middle School Camp
July 2 – 7
White Mills Chirstian Camp.
Total cost $195
For students entering 6th grade or graduating 8th grade. This is a great opportunity for you student to take time and focus in on God and the genuine love he offers them. Register your child today at
Be sure to sign up for Junior High II, when Corey Willoughby will be the dean. We look forward to seeing your student there!