MY OCC is a web-based portal that provides it's members 24/7 access to their individual and family church profile along with several other points of information relevant to the life and ministry of OCC.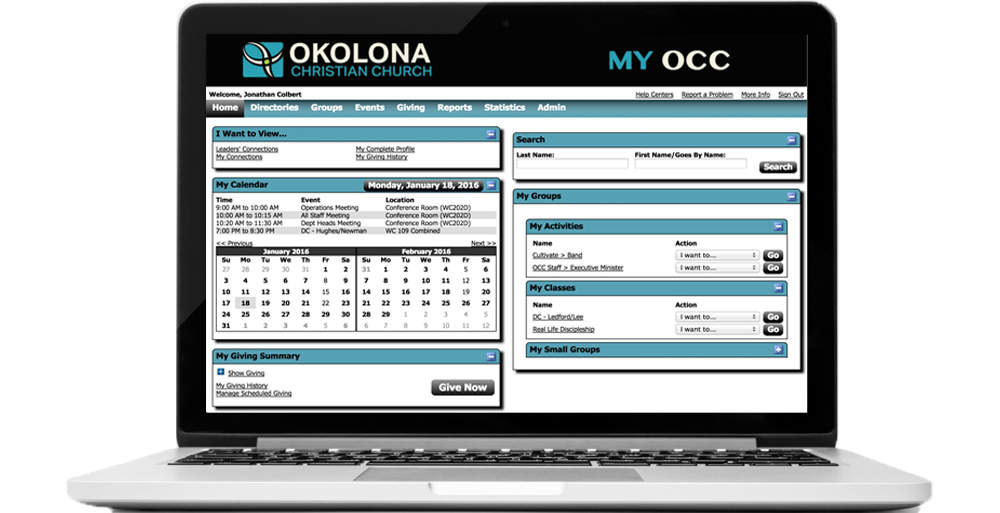 Update your personal information including phone #, email address, and mailing address
View your current contributions to OCC and give online
Connect with groups you're involved with
View the Church-Wide Event Calendar
Register for classes and seminars

(future)
Search for other OCC members

(members/active ministry participants only)
Never logged in before? OK, let's get started.
1. Click HERE to open access window. (Window will open in a new tab so you can toggle back and forth)
2. Click on "Need A Login? Click Here"
3. Enter your First Name, Last Name, and Email address and then click the "Find Me" button
4. You should see a note congratulating you on setting up your account. Once you see that note, check your email for your username and password setup.
5. If the system was unable to locate you, either we don't have your email on record or it is incorrect in the system. If this happens, please call or email Denise Kaufman at 502-962-6500 or denise.kaufman@okolonacc.org to update your email address.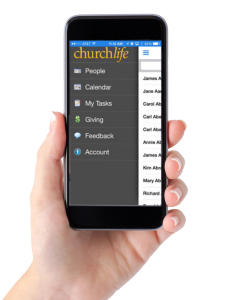 Our Church – Your Phone
Access the member directory, calendar and give to OCC right from your Smart Phone using the ChurchLife mobile app.