High School Campout
A time for high school students to focus on God, fellowship and connect with each other.
Date: October 5-7
Cost: $65 (payment must be turned in separately)
Register today and invite a friend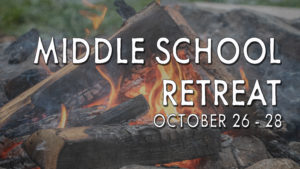 This October our middle school students will enjoy a trip to White Mills Christian Camp. Transportation provided. A current OCC Medical Release Form is required for this trip. If you need to update this form, please download the form below.