Adult Bible Fellowships are groups that meet every Sunday morning at 9:30 or 11:00 am for 60-70 minutes. Content can range from current book studies, topical studies and Bible studies. For a full list of current classes see below.
Life Groups allow small groups of people to connect to one another and to God by spending time together in the Bible. These are open environments allowing you to discuss life challenges, spiritual questions, and to build a strong relationship with Christ.
Joining a Life Group allows you to grow closer to God and find great friends who care and will hold you accountable as you follow Jesus. If you are not yet involved in a Life Group and would like to find a place to connect, please complete this FORM.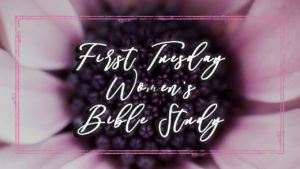 First Tuesday Women's Bible Study
February 5, 2019 | 10:00 AM
First Tuesday Women's Bible Study will help you learn more about God's Word, enjoy a great discussion and give you an opportunity to meet other women.
January 21 | 6:30 PM | 4 Weeks
Bible Journaling involves a fresh, creative way to approach and engage with God's Word. Participants will learn and practice ways to help transform the way one spends time in the Word.
Bring your Bible to this 4-week class.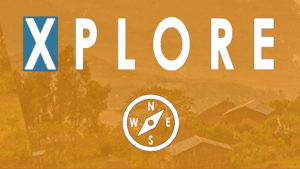 January 27 | 11:00 AM | 7 Weeks
Discover God's Word, World and Work!
Xplore
is a 7-week study to help you discover God's global purpose, the task remaining and how you can participate, regardless of your location or vocation.
Xplore participants will discover:
God's Word

– Does the Bible have a common theme that ties it all together, or is it just a collection of great stories?

God's World – Did you know there are more than 7 billion people on the planet today? Who are they? What do they believe? How is the church involved?
God's Work – What is our purpose? How do we fit into God's plan? Does one person really make a difference? How can we start?
Designed for guys of all ages to come together and study God's Word, fellowship, and encourage each other, thus empowering them to make faith-based decisions in their lives.
Wednesdays
7:00 pm to 8:30 pm
Room wc201b/c
The Women's Ministry works to equip and empower women on their spiritual journey through several different weekly study opportunities, service projects, and social gatherings.
Sundays
9:30 am
Room wc104
Tuesday (1st Tuesday of each month)
Room wc104
Tuesday (Starts January 29)
7:00 pm
Room wc208
Wednesday
(Starts January 2)
This group is open to singles over the age of 35 who are seeking God. There is an open Adult Bible Fellowship on Sunday mornings, and other fellowship activities (Retreats, Group Meals, etc) that take place throughout the week.
Sundays
9:30 am
Room wc107a
If you have any questions or would like more information about any of our small group options, please contact Jenny Krukar at
jenny.krukar@okolonacc.org
.