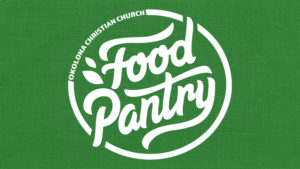 Tuesday & Thursday 1:30 am – 4:00 pm
We care about you! Do you or someone you know need help? Upon arrival please bring a form of identification. To ensure everyone's health and safety, we respectfully ask that you stay in your car. When you arrive please follow the instructions by Door 1 and call

502-962-6500.

We look forward to caring for you and your family.
Do you want to help serve our community? Check out our Serve site.
Bible Study Method
Are you looking for a way to study and meditate on the scripture you're reading? Check out the S.O.A.P. Bible study Method to help guide you in your scripture reading.
MEALS FOR SENIORS
Thursdays at Slaughter Elementary School (3805 Fern Valley Rd., Louisville, 40219)

Each eligible adult will be able to receive one meal pack per week.

Each Pack has five meals and is available on a first come, first served basis.

Participants are required to stay in their cars to help ensure their safety.

To help ensure that seniors in need of assistance are being served, eligible seniors should be present at time of pickup.

Proof of age will be required.

For more information call 502-574-5223
Services must be accessed by phone.
MENTAL HEALTH/WELLNESS RESOURCES:
Should your child experience a mental health crisis please contact one of our community mental health partners:
Centerstone Kentucky provides community-based treatment, support and services. Contact them at their 24 hour "Hope Now" hotline: 502.589.4313 or 1.800.221.0446.
Metro United Way's Community Resource Directory can connect you to mental health and crisis intervention resources. Click here or call 211.
The Child Mind Institute at https://childmind.org/ is supporting families with mental health needs by offering all-digital services including
National Suicide Prevention Lifeline: 1-800-273-8255
Families can access the JCPS helpline at 313-HELP (313-4357) or e-mail the helpline at help@jefferson.kyschools.us
The JCPS website can be translated into several languages by clicking the globe icon in the right corner. In addition, JCPS offers Language Services at ESL Services, or you can call at 485-7939 or e-mail at languageservices@jefferson.kyschools.us

Meals: JCPS is offering meals for JCPS students. Check out the

times and a complete list on the JCPS website.
Quarantine Family Resources