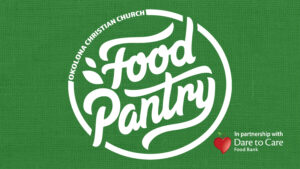 OCC Food Pantry Shopping List
Monday & Wednesday 9:00 am – 4:00 pm
We are looking for the items listed to keep our Food Pantry ready to meet the ongoing needs of our community. Everyone may not qualify for assistance with Dare to Care but we can offer our Food Pantry. Please consider helping those in need by purchasing the suggested items listed below. Place all donations in the cart by Door 1, a Food Pantry Volunteer will take care of the rest.
Thank you for your servant's heart in helping to keep the Food Pantry FULL.
NOTE: If the items below are in bold, we have an immediate need!!!
Pasta
and Spaghetti Sauce
Canned Meat (Tuna or Chicken)
OCC Food Pantry in partnership with Dare to Care Food Bank
Tuesday & Thursday 1:30 – 4:00 pm
Donation Drop Off at Door 1
Monday & Wednesday 9:00 am – 4:00 pm
See donation list below
Did you know 1 in 7 people in Kentuckiana struggles with hunger?
We are a premier food distribution location for our local community thanks to our new partnership with Dare to Care and Feeding America. Check this out! Every person you meet who needs food and hope… we are here for them! We serve the Okolona and Hillview areas. Why? Because they are worth it!
We are anticipating nearly 300 families to come to our newly renovated pantry on every Tuesday and Thursday from 1:30 – 4:00 pm. To make this happen, WE NEED YOU to join us in this fight to provide food and hope for everyone in our community who needs us. If you're interested in serving, please click on the Sign Me Up To Serve Button. Or click Contact For More Info button to let us know you want additional information.
Weekly Opportunities
2 – Client Intake Volunteers
8 – Bag and Shelf Stockers (for those available after hours)
1 – Kroger Pickup Driver and Delivery
6 – Runners (between supply room and staging area)
1 – Freezers and Fridges Thermostat Recorder
1 – Additional Opportunities (data processing, inventory and administrative work — once a month)
Bryan Hay
Gale Etherton