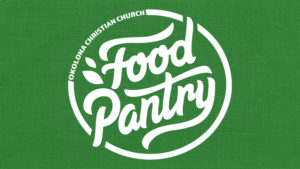 OCC Food Pantry Shopping List
Thank you for your servant's heart in helping to keep the Food Pantry FULL. It's easy! Take this list to the grocery; buy what you can and place it in this bag. Return bagged items to the OCC kitchen located inside Door 2, 1st door on the right. Place the bag on the counter just inside the door on the right. A Food Pantry volunteer will take care of the rest.
NOTE: If the items below are in bold, we need those ASAP!!!
Peanut Butter
Jelly
Cereal or Oatmeal
Canned Soup
Canned Tuna or Chicken