Message from Corey Willoughby (Student Minister)
In this time we are moving to a lot of online/digital connections, we want to make sure you know where to find us, interact, and keep up to date with information! Okolona Student Ministry (OSM) is primarily using Instagram and Facebook at this moment. You can find/follow us on both:
Facebook: Okolona Student Ministr

y
We are also starting to use Zoom to have face-to-face (digitally, of course) conversations with our students. We will provide meeting information through our email list. If you are not on that list, please let Brooke Montgomery know at brooke.montgomery@okolonacc.org.
The Commons (wc 1st floor)
All high school students are invited to join us for a time of conversation and teaching. We catch up on everyone's week, talk about things that are going on in the world and get into the Word.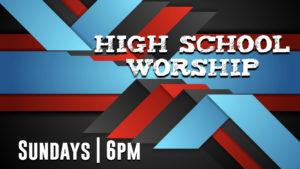 The Commons (wc 1st floor)
During this time we play games, worship with the band, break off into small groups, and talk about Jesus. This is a great opportunity for new students to see what Okolona Student Ministry is all about.