WELCOME
Welcome to Okolona Christian Church. We are glad you are worshiping with us today at on campus or online!
OCC Teaching Series
Sunday at 9:30 am & 11:00 am
Join us on Sunday as we begin a new teaching series, Making Change. The holiday season is right around the corner, but for many people the happiness of the holidays seems out of reach. Credit cards get maxed out and we end up financially stressed out. Too often, holiday spending habits bring more fear than freedom. But God's Word offers us a different path. Whether you need to dig out of debt or you're planning for your future, now is the time to build a foundation that endures. During this holiday season let's invest in a brighter tomorrow by Making Change today. This four-part series covers biblical truths about finances, and how to find freedom in a debt-saturated world.
OCC Covid Response Update
In an effort to help limit the spread of covid we are making the following adjustments to our on-campus programming until further notice:
Continue on-campus main service in auditorium at normal times, 9:30 am and 11:00 am (No gathering in lobby, face masks required when entering and exiting, strongly encouraged at seats).
Pause all on-campus Family Ministry programming (Nursery, Kids, Students).
Kids & Students
Check out Children's Ministry and Student Ministry online opportunities. For more information, click the buttons below.
Starting Point
Sunday, November 22
Are you interested in committing to Christ and His mission at OCC? We will talk through the most frequently asked questions, who we are and what we believe. For more information or to sign up, click the button below.
Family Advent 2020
This is a great opportunity for families to come together every day to read the story of how God sent joy to the world with the gift of His Son, Jesus. Be sure to follow along on Facebook and Instagram!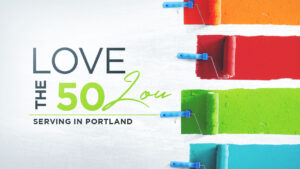 Serving in Portland
OCC is partnering with Hand in Hand Ministries to serve the Portland Community. Hand in Hand Ministries Immersion Trips go far beyond voluntourism by truly transform both the lives of the participants and those served. Sign up below to Help Everyone Find and Follow Jesus through acts of serving.