WELCOME
Welcome to Okolona Christian Church. We are glad you are worshiping with us today on campus or online!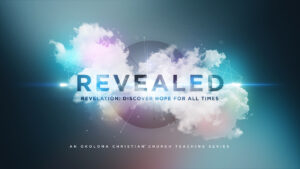 Revealed
An OCC Teaching Series
April 11 – May 23
Okolona Christian Church current teaching series, Revealed: Discover Hope for All Times. Revelation. Just the mention of the last book of the Bible tends to stir up either fear or intrigue. Are you drawn to the mystery, or frightened by the imagery and uncertainty? Do world events like pandemics, terrorist attacks and political divisions make you wonder if the end of everything is eminent? Despite popular opinion, Revelation is not an end-of-times mystery to be solved, but rather a hard-times message of hope to be embraced during all times. We will discover the hope that God's Revelation reveals for us today.
Check Out These Opportunities!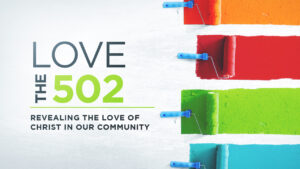 Love the 502
Here is the challenge! Let's LOVE the 502 area by serving 502 hours in our community. Together we can reveal the Love of Christ to our community by committing to serve our neighbors right here in Louisville! OCC has an opportunity to serve the community in a variety of ways. Please sign up to let us know how you plan to LOVE the 502!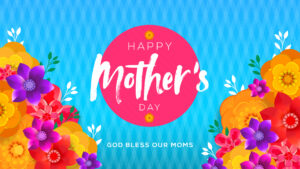 National Day of Prayer
Sunday, May 9
Happy Mother's Day! Today we celebrate all the women that have shared a mother's love with us. If you would like to capture a photo, stop by the photo area in the lobby. We want to wish all our mothers a Happy Mother's Day!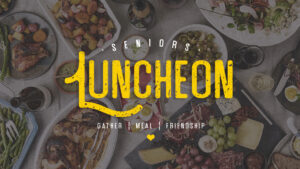 Seniors Luncheon
Thursday, May 13
11:30 am – 1:30 pm
We invite our senior adults to have lunch at OCC. Seniors will gather to enjoy fellowship and great food. Fried chicken and ham will be provided. Sign up below to bring a side dish, salad or dessert. All senior adults are welcome!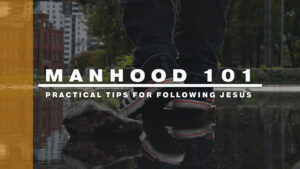 Manhood 101
Practical Tips for Following Jesus
Saturday, May 15
7:00 – 9:00 am
Hey guys, let's connect over breakfast! This monthly breakfast is to help equip men to find and follow Jesus. Who do you know that needs or wants to connect with men seeking after God? Invite them to come — your invitation may be the catalyst they need in their spiritual journey. All men high school age and older are welcome!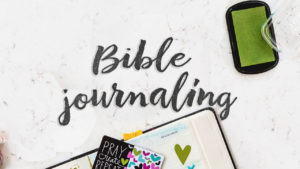 Bible Journaling
Monday, May 17
6:30 – 8:00 am
Bible Journaling involves a fresh, creative way to approach and engage with God's Word. Participants will learn and practice ways to help transform the way one spends time in the Word. God reveals Himself in Scripture, and when we take the time to truly explore it, we discover more of Him — His love story of salvation and redemption through Christ. You can join the class at any time!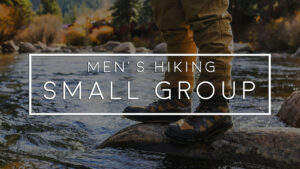 Men's Hiking Small Group
Saturday, May 22
8:30 – 10:30 am
Do you enjoy a good hike and talking about Jesus? If so, join us as we hike and talk about Jesus on some local trails. This small group will be led by experienced hikers and is open to all ability levels. Locations are based on condition of the hiking trails. All men high school age and older are welcome!
Starting Point
Starting Point is a gathering for people who are interested in learning more about being a follower of Jesus and connecting to His ministry here at Okolona Christian Church. No matter what your previous experience has been with church, this is a great place to start. We'll talk through the most frequently asked questions — who we are and what we believe.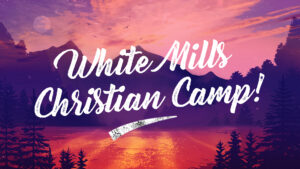 White Mills Christian Camp
Preschool, Elementary & Middle School
This summer, we're heading back for an awesome camp experience and we want your child to come! White Mills Christian Camp Staff encourages all campers to learn, grow and have fun, while building friendships and discovering a personal relationship with Jesus Christ.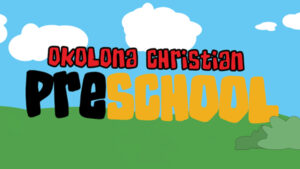 Okolona Christian Preschool
Okolona Christian Preschool is now accepting registrations for 2021-22 school year — for children ages 3 and 4 by August 1, 2021.
Please see the schedule below for Kids and Students. We look forward to seeing you and your children!
KIDS
Nursery, Preschool & Elementary
11:00 am | Children's Center
Attending on campus? Due to limited space, weekly reservations are required by Wednesday each week.
Worshipping online? Check out Kids Online for weekly Bible Lessons and Worship.
STUDENTS
Middle School Worship
11:00 am | The Commons
High School Pursuit Class
11:00 am | The Loft
High School Worship
6:00 pm | The Commons