WELCOME
Welcome to Okolona Christian Church. We are glad you are worshiping with us today on campus or online!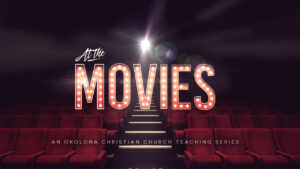 At the Movies
Join us on campus or online for our current teaching series At the Movies. This is a don't-miss, bring-a-guest teaching series. Mark your calendar, invite your friends and arrive early to get in on all the fun. Trust us – you're not going to want to miss this! We'll see you At the Movies!
Disclaimer for this week's movie. We strongly encourage parents with younger kids to utilize the children's programming due to the heavy/mature nature of some scenes. We will allow parents to make the decision they feel is best and most appropriate for their family, but want them to be aware that we will address some mature content and themes during this week's message.
Check Out These Opportunities!
Meals for Honduras
Join us in providing 40,000 meals to the people of Honduras! Did you know for every dollar donated; four meals are provided? Over 3,000 families have been displaced due to hurricanes and COVID-19. As ministry partners with Lifeline Christian Mission and Honduras, we are asking you to join us in making a donation and/or to volunteer with packing meals to feed these families in need. May God bless you for your partnership and love for our Honduran neighbors. Please consider helping today!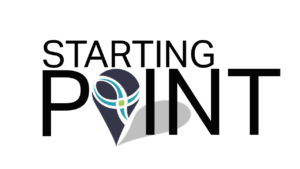 Starting Point
Starting Point is a gathering for people who are interested in learning more about being a follower of Jesus and connecting to His ministry here at Okolona Christian Church. No matter what your previous experience has been with church, this is a great place to start. We'll talk through the most frequently asked questions — who we are and what we believe.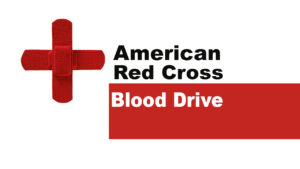 OCC Blood Drive
Monday, March 1
Help save a life! Donating blood makes a big difference in the lives of others. As the COVID-19 public health crisis continues, we need your help. Please consider making an appointment today.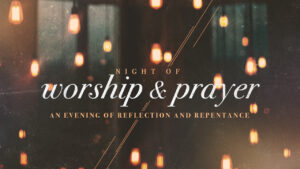 Night of Worship & Prayer
Wednesday, March 3
7:00 pm
Join us on campus and online for an evening of reflection and repentance. As we continue the 40 days of Lent in preparation for Easter, this will be a helpful and meaningful gathering to help you focus and reflect on the necessity of a contrite heart and the cleansing power of Jesus' sacrifice.
OCC Men's Weekend
March 5 & 6 | $25
All men are invited to join in this fun-filled weekend! Friday Night Tailgate will include grilled food, bonfire and activities. Children middle school age and under are free. Saturday Breakfast at 7:00 am for coffee and donuts. Then followed by your choice of one, off campus activity: Hiking, Golf or Paintball. For high school age and up. Invite a guest (non-OCC member) to attend for free!
Children's Ministry
SpringHill Day Camp
Early Registration Discount
We are so excited to host SpringHill Day Camp! This is the best week of summer for children in completed grades K – 5! Camp includes small group Bible teaching, high-energy large group sessions, and adventure activities such as archery, climbing wall, crafts, camp songs, and so much more!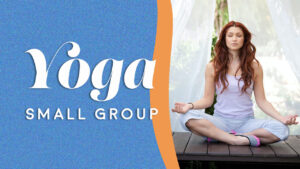 Yoga Small Group
Beginning Monday, March 15
Join us for a mind, body and soul workout. Yoga is one of many ways we can deepen our relationship with our bodies and with God. Sign up for this weekly small group, there is no charge but a $5 donation for the instructor is appreciated. Join at any time. Bring your mat. Come as your schedule allows.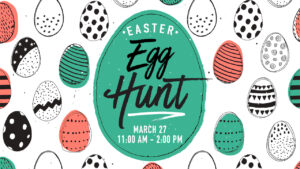 Easter Egg Hunt
Saturday, March 27
11:00 am – 2:00 pm
We are excited to host our annual Easter Egg Hunt for children two years old through elementary. Invite your friends and family for a fun filled day with activities such as petting zoo, food trucks, face painting and more. Grab your basket for some Easter fun!
High School
Not Spring Break Trip
June 13 – 18
Panama City Beach, FL | $250
After what's been a year unlike any our students have seen, we want to provide an opportunity to get away for a week of fun, relaxing and spiritually engaging experiences. This will be a life-changing week with daily elements of diving into scripture, group conversations and worship. There will be lots of opportunities for relationship-building and plenty of food. Space is limited — sign up today!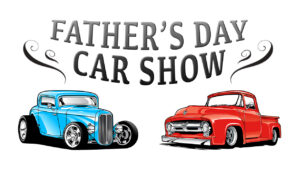 Father's Day Car Show
Cars, Truck & Bikes
Join us for our 1st Father's Day Car Show. Invite your dad, family, friends and neighbors to spend the day at OCC looking at the most amazing cars, trucks and bikes. Enjoy music, games and bring your appetite as there will be food trucks. Don't miss these spectacular vehicles, there will be something for everyone to enjoy!
Please see the schedule below for Kids and Students. We look forward to seeing you and your children!
KIDS
Nursery, Preschool & Elementary
11:00 am | Children's Center
Attending on campus? Due to limited space, weekly reservations are required. Be sure to make your child's weekly reservation by Wednesday.
Worshipping online? Check out Kids Online for weekly Bible Lessons and Worship.
STUDENTS
Middle School Students
11:00 am | The Commons
High School Pursuit Class
11:00 am | The Loft
High School Students
6:00 pm | The Commons