WELCOME
Welcome to Okolona Christian Church. We are glad you are worshiping with us today on campus or online!
OCC Teaching Series
Join us on Sunday as we continue our teaching series, Make It Awesome. Every day we make choices that shape our life story. Sometimes the choices are wise and beneficial. Other times, our choices lead to stories we'd rather not share. Sometimes we're able to plan our choices. Sometimes, the chaos of life wrecks those plans and we find ourselves simply…reacting. What if you regularly made choices for your life that make it awesome, no matter what happens? In this series, you'll learn the spiritual habits that chart a course to create the God-honoring life story you'll love to tell.
Check Out These Opportunities!
GroupBuild
GroupBuild is an event to connect believers together in small groups. This year we have learned isolation is difficult, we were designed to be with others. A small group establishes an environment where we can find and follow Jesus together. Don't wait to sign up — this is a great way to begin 2021. We are better together!
Financial Peace University
Financial Peace University is the nine-lesson class that will teach you how to pay off debt, save and invest for your future. You'll also connect with others, just like you, who can hold you accountable, encourage you and celebrate your progress! Money management tools are included with course fee. Special reimbursement for OCC Members and regular attenders who attend seven of the nine classes.
On Campus
Tuesday, January 19 | 7:00 pm | North Hall
Online
Thursday, January 21 | 7:00 pm
Starting Point
Are you interested in committing to Christ and His mission at OCC? We will talk through the most frequently asked questions, who we are and what we believe. For more information or to sign up, click the button below.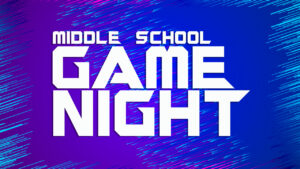 Middle School Game Night
Join us at OCC for a fun game night! We will have a variety of games like cards and board games. Plus, we will have food free of charge! Bring a friend and safely hangout with other middle school students.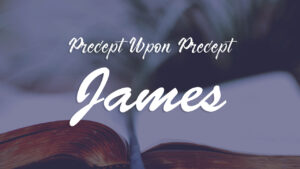 Precept Upon Precept
6:45 pm | $25.50 or 20.50
Join us for Precept Upon Precept online with two study options. Select Precept Upon Precept Online or In & Out Online (requires fewer hours of study time, approximately 30 minutes a lesson).
What is true faith? How should you live? Each verse of this practical study is alive with instructions and encouragement. Learn God's principles for dealing with trials, temptations and the pull of the world.
Kids & Students Reopen
We look forward to seeing you and your children! Check out the new schedule for Kids and Students. Due to limited space, weekly reservations are required for kids. Please make reservations by Wednesday each week for children in Elementary, Preschool or Nursery Areas. For more information, click the buttons below.
Children's Ministry
Nursery, Preschool & Elementary
11:00 am | Children's Center
Reservations REQUIRED
Middle School Students
11:00 am | The Commons
High School Pursuit Class
11:00 am | The Loft
High School Students
6:00 pm | The Commons