WELCOME
Welcome to Okolona Christian Church. We are glad you are worshiping with us today at On Camps or online!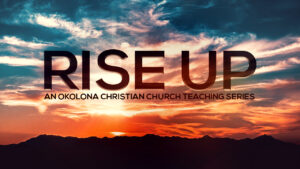 OCC Teaching Series
Sunday at 9:00 am & 11:00 am
The world around us is uncertain and always changing. Discouragement can easily set in if we focus on all the negativity and conflict that surround us. But in Jesus there is real hope. Hope not just for a better, far-off future, but for today. How do we RISE UP when our culture is sinking? Let this sink in — in a sea of gloom, Jesus wants his followers to be an island of hope. God is calling all of us to deeper devotion and greater commitment to his cause. He wants all of us to be beacons of hope.
Opportunities for Kids and Students!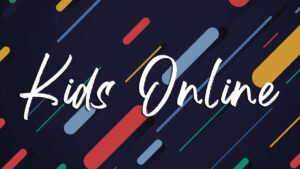 Kids Online & More
Check out Kids Online for the weekly Children's Service, Bible Stories, Activity Sheets and God's Plan. For families worshipping online this Sunday, visit Facebook for the Children's Service. Families worshipping together on campus, be sure to look for the Kids Team — they have a special packet for you!
Baking Through The Bible
Beginning August 3
Baking through the Bible is a fun theme month for families and children to do at home. During August there will be one lesson each week with a total of five lessons. Be sure to check out the Baking Videos with Susan and Miranda on Facebook every Monday at 12:00 pm during August. Have fun!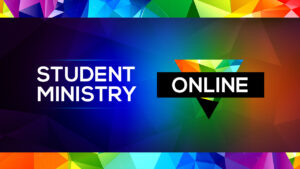 Are you the parent of a middle or high school student? Are you a student? We want to stay in touch with you, help you connect with others and with Jesus. Keep up with the latest in Okolona Student Ministry.
Middle School Pool Party
August 16 | 12:30 – 3:30 pm
Hey middle school students — it's time for a pool party — grab your swimsuit and towel! For more information and requirements, click the button below.
Check Out These Opportunities!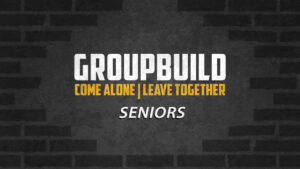 Church routine has changed. Grocery shopping has changed. Visiting with family has changed. The one thing that remains the same is God's Word! Don't worry if you struggle with technology… we can help. You don't have to be a member of OCC — all are welcome!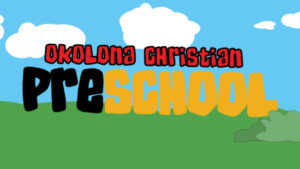 Okolona Christian Preschool
We want to come along side you as you raise your child in the Christian faith. Your child will enjoy fun learning activities that engage them in a faith-based learning environment.
We are seeking a preschool teacher and teacher's aide. If you love preschool children and have a passion for working with them, check out these employment opportunities.
Helping Everyone Find and Follow Jesus