Date: Wednesday's June 12 until July 31
Time: 6:00 pm – 7:00 pm
Location: OCC Grounds
Info: Every Wednesday we're inviting students and their friends to come out and play some games. OSM Leaders will be present for an hour of fun. We all have a blast hanging out and being active.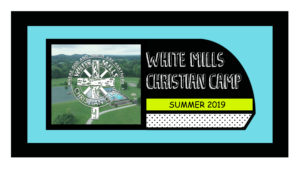 White Mills Christian Camp
Register online at White Mills Christian Camp or pick up a brochure/registration at the Student Info Wall or the Elementary Check-In Desk.
Completed 1-3 Grades | Jiffy Junior 2 | July 21 – 24 | $125
Completed 3-4 Grades | Junior 2 | July 21 – 26 | $200
Completed 5-8 Grades | Middle School 2* | July 7 – 12 | $205
*If you have a student graduating from 5th grade and you're signing them up for Middle School 2, please put they completed 6th grade. This is a great opportunity for them to build relationships with students in Middle School.
Early registration rate ends on May 1.
This summer, we're heading back to White Mills Christian Camp for an awesome camp experience and we want your child to come with us! Miranda Mook, our Elementary Ministry Director will be at Jiffy Junior 2, Junior 2, and Middle School 2.
Corey Willoughby, our Student Minister, will be the dean for the Middle School 2 week. Students graduating 5th grade are encouraged to sign up for Middle School 2 camp.
These are great weeks of camp with so many opportunities for our students to take that next step in their relationship with God.