Our mission is to help everyone find and follow Jesus. We can do that anywhere! Serving is just one way we can lead people to Christ. We have several opportunities for people to serve in the church and in the community. Please click one or both buttons if you're interested in serving in the church or in the community.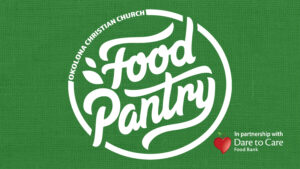 Serve the Food Pantry
We serve the Okolona and Hillview areas. From making bags to delivering food we have a variety of opportunities for you to serve. Do you want to be a part of the team? Sign up to serve.
We have a mission to take unflinching risks for those separated from Christ and show them the undeniable acts of love and compassion as demonstrated by Jesus. To extend our reach we support a number of ministries and missionaries both in The USA and internationally. Click below to learn more about who we support.
Bryan Hay
Gale Etherton