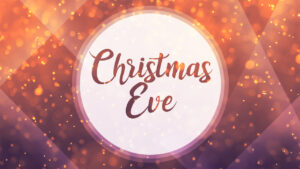 Christmas Eve
December 23
* Children's Programming available, reservations required by December 20.
* Children's Programming available at the 4:00 pm service only, reservations required by December 20.
Below you will find digital and printable invitations to invite those you love to join us for Christmas Eve. You can share the digital invitation through text message, social media, Next Door app and email. Printable invitations are available to mail with your Christmas Cards, use as a formal invite, or post on your work place bulletin board.
December 1 – 25
We invite families to gather around every day to read the story of how God sent joy to the world with the gift of His Son, Jesus. While you're at it, spread some joy of your own as a family!
Follow along on Facebook and Instagram!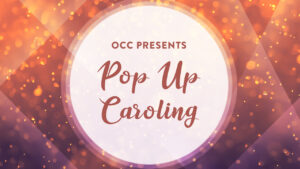 Join us for a family friendly night of caroling! We are going into the community to spread some Christmas cheer! On Monday, December 14 at 6:30 pm, we will begin in the OCC parking lot, then at 7:45 pm we will move to the parking lot at Price Less Foods. On Tuesday, December 15 at 6:30 pm, more caroling in the parking lot at Tractor Supply before moving to the parking lot of Walmart. Invite your friends and family to come and sing along. Follow us on Facebook.
Pathway of Peace
Sundays | 9:30 & 11:00 am
Join us on campus or online for our two week teaching series Pathway of Peace as we lead up to Christmas.