Prayer Room
Experience Holy Week with a focus on Prayer. The Prayer Room will be available Monday – Thursday, 9:00 am – 4:00 pm and Friday, 9:00 am – 11:00 am.
POSTPONED
UNTIL FURTHER NOTICE
Easter Egg Hunt
April 4 |
11:00 am – 2:00 pm
Located on OCC Property (rain or shine)
Grab your basket for some Easter Fun! We are looking for eggs – every last one. For children 2 years old through elementary (children must be accompanied by adult).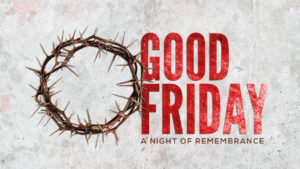 Good Friday
This service will be focused on remembering what Christ did for us. All are welcome to come and honor His sacrifice.
Easter Services
April 12 | 9:30 am & 11:15 am
Children's Programming Birth thru 5th grade
Three identical services designed to celebrate how an empty tomb fills the emptiness in our lives with hope. Upon your arrival, a parking attendant will direct you to an available parking space. We welcome you to join us in the Hospitality Room, located in The Commons for coffee and a breakfast item in between services. We look forward to worshiping with you!