Move My Gift
Step by Step Instructions for Transitioning to OCC's New Online Giving Platform
Click this link to get started. It will open in a separate window.
STEP 1: Click "Sign-Up" Button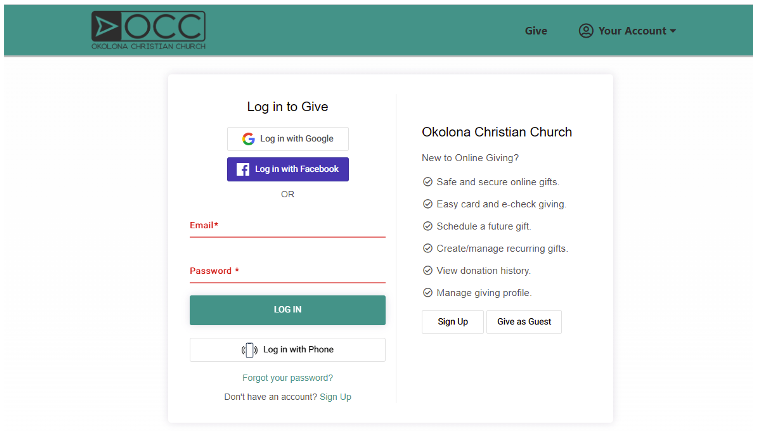 STEP 2: Fill in your first/last name and email. This example shows Log In with Password.
This example shows using Log In with Phone. You must enter your mobile number.
STEP 3: Now you will enter the code received on your mobile phone.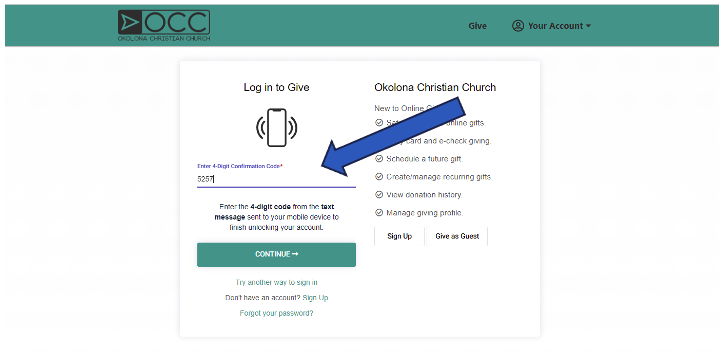 STEP 4: On this screen you will:
Enter the amount you want to give
Choose whether it is a One Time or Recurring gift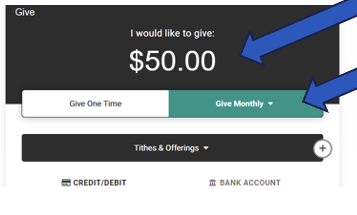 STEP 5: Choose how often you want your gift to process. At the bottom of the screen, you can pick the date you want your recurring gift to begin.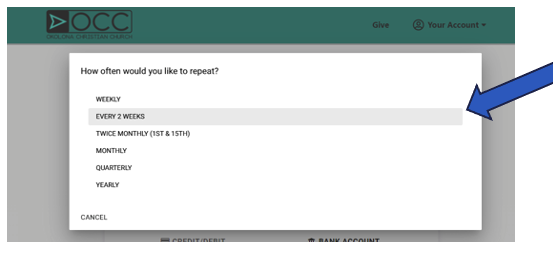 STEP 6: Choose the fund you are giving to
STEP 7: Choose your giving method—Bank Account or Credit Card and enter required information for payment. When you entered the amount you are giving, a box appeared at the bottom of the screen that shows the processing fee. This will change depending on whether you are giving by Bank Account or by Credit/Debit.
Example: $50 By Bank (processing fee $.57)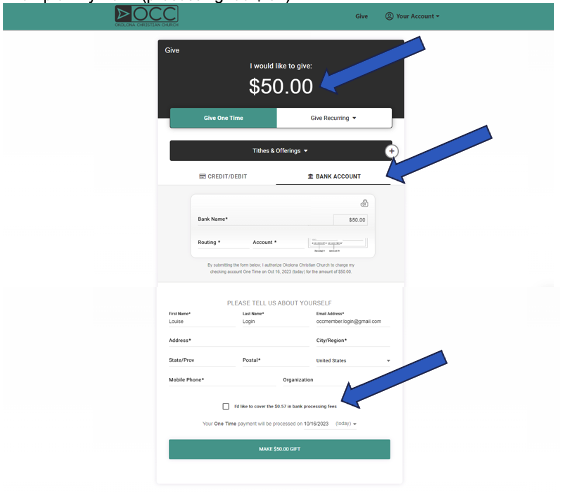 Example: By Credit/Debit $50 (processing fee $1.23)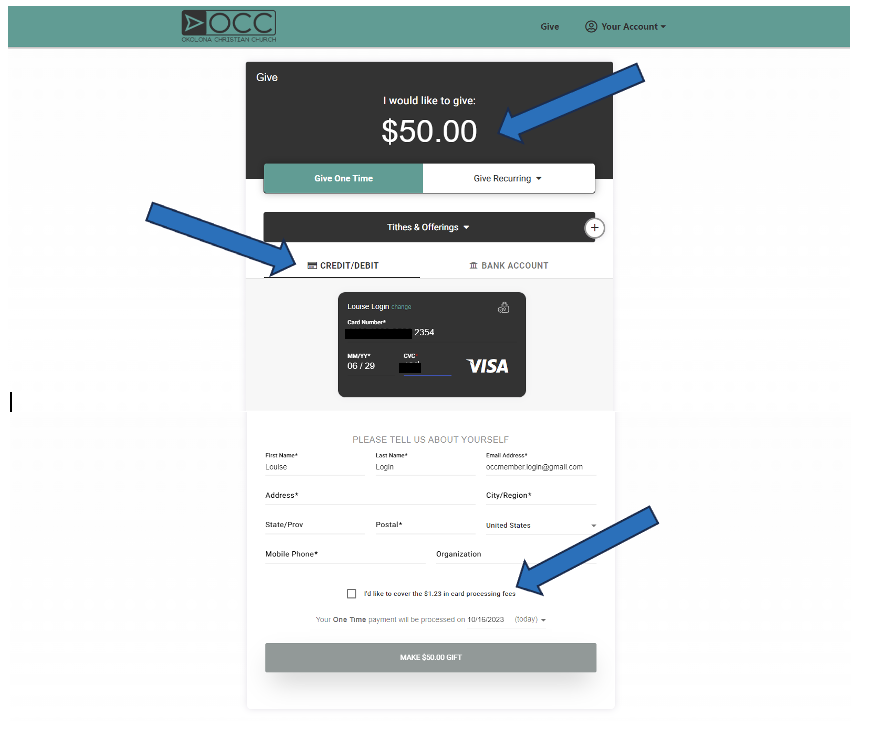 STEP 8: Complete your contact information. Note: "Organization" is applicable if you are giving through your business.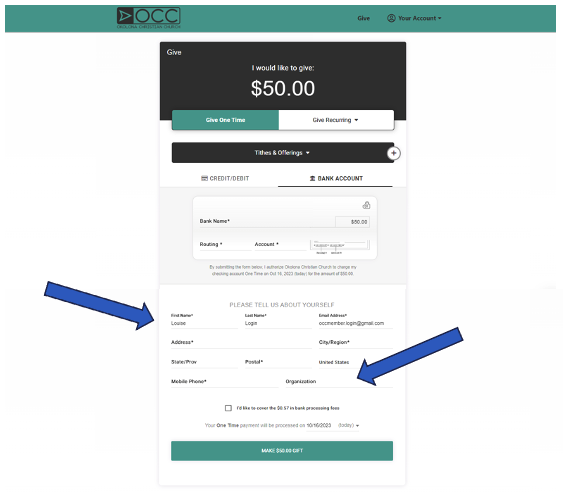 STEP 9: Then use the drop down to indicate when your One Time or Recurring payment should begin.
STEP 10: And click the "Make Gift" ribbon at the bottom to finish.