REVEALED
REVELATION: DISCOVERING HOPE FOR ALL TIMES
Revelation. Just the mention of the last book of the Bible tends to stir up either fear or intrigue. Are you drawn to the mystery, or frightened by the imagery and uncertainty? Do world events like pandemics, terrorist attacks and political divisions make you wonder if the end of everything is eminent? Despite popular opinion, Revelation is not an end-of-times mystery to be solved, but rather a hard-times message of hope to be embraced during all times. We will discover the hope that God's Revelation reveals for us today.
Below are some resources to help you prepare for this teaching series. During the series Daily Bible Readings will be available for study. Another resource is to watch The Revelation videos. Do you desire a more in-depth Study of Revelation? Please check out these recommended books.
RECOMMENDED VIDEOS
CLICK VIDEO IMAGE TO VIEW
RECOMMENDED BOOKS
CLICK IMAGE TO VIEW BOOK DETAILS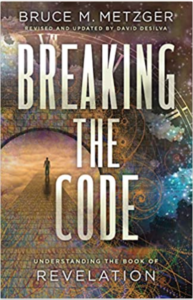 Breaking the Code by Bruce M. Metzger
If you're looking for a simple, easy-to-read and easy-to-understand book on Revelation.
Revelation's Rhapsody by Bob Lower
If you'd like a slightly more detailed overview on Revelation. Bob's perspective and insight are incredibly helpful in seeing Revelation the way the early church would have seen it.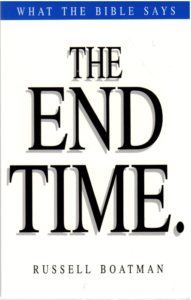 What the Bible Says About the End Time by Russell Boatman.
Recommended for a more scholarly read. Russell Boatman was a leading scholar in the Restoration Movement, and his sons went on to become preachers and professors and carry on his legacy. His is a very helpful work on all things "end times." But warning, it is a thicker read in a slightly dated style. Still a great resource.