ROOTED
SEPTEMBER 11 – NOVEMBER 13
CONNECTING YOU WITH GOD, THE CHURCH AND YOUR PURPOSE
ROOTED – Fall Session
Monday, September 11 – Monday, November 13
$40
More than a Bible study or curriculum, Rooted is an experience to be shared by small groups. It begins with a meal and introduction, breakout sessions to discuss daily study and sharing that will occur weekly for 10 weeks. Rooted also incorporates service opportunities, a group prayer experience and culminates with a celebration night of food and worship.
Childcare will be available for those who register their child/children. A one-time $10 per child or $20 per family donation requested. Envelopes will be available at the check-in desk.
You can help someone else experience Rooted by providing care for their children. Come alongside Stephanie Sitgraves, Rooted Kid Care Coordinator, to help care for children so their parents can participate in the next session. This is an excellent opportunity to serve our families at OCC. We hope you'll consider this opportunity.
GOT QUESTIONS? WE'VE GOT ANSWERS.
THE DETAILS
Rooted is a 10-week small group experience meant to help you connect with God, the church, and your purpose. You will meet with 8-10 other people to read, pray, and study God's word in a relational setting. Words former rooted participants have used to describe it are, useful, powerful, foundational, relational. The list goes on and on. In fact, make sure you check out the video at the top of this page to see and hear more.
WHY SHOULD I EXPERIENCE ROOTED?
Great question! Because we said so! Just Kidding…if you're a parent, you get that reference. Seriously though, it's important that we firmly establish our relationship with God, his church, and our purpose. Rooted helps develop spiritual rhythms that will do just that and will be a catalyst for your faith.
WHO IS THIS FOR?
Rooted is for EVERYONE. Whether you are single, married, a long-time believer or new to the church, Rooted is for you. So, invite your friends, your small group, your neighbor… they don't even have to believe in Jesus yet… to experience Rooted.
WHEN & WHERE IS ROOTED?
Rooted is offered on on the OCC Campus. Rooted is something you must experience with others, so all groups meet on campus. Additionally, we provide childcare, refreshments, and safe and welcoming environments for discussion. We know sacrifice might be required to make, but trust us, it will totally be worth it!
HOW MUCH DOES ROOTED COST?
Like everything in life, Rooted has a cost. It's $40 per person. That covers your book, a t-shirt, and two meals. If you need childcare we ask for a one-time $10 per child or $20 per family donation requested. Childcare will be available for those who register their child/children. You can pay all up front or set up a payment plan. If you need assistance, we offer that as well…and if you invite someone outside of OCC to attend, we will cover that cost!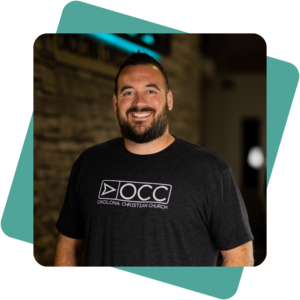 Mark Ledford
Director of Next Steps Ministries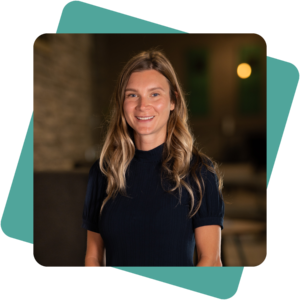 Sarah Farris