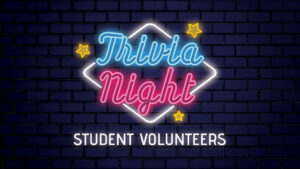 Trivia Night Student Volunteers
Friday, April 21
5:15 – 8:30 pm
The Commons
Would you like to help serve Trivia Night to help raise money for you to attend CIY? We will have you help set up, serve, and clean after the event. The Trivia Night event will start at 6:00 pm and end at 8:00 pm. If interested in volunteering, please click the button below to sign up.
We encourage you to invite people to participate in a fun Trivia Night. Click the button below to share with friends and families so they can attend and have a night of fun.
Student Ministry 101
Sunday, April 30
12:30 pm – 2:00 pm
The Commons
Do you have a child graduating 5th grade? If so, this lunch is for you. On April 30, you and your family are invited to join us for lunch to meet Tyler Basso, Director of Student Ministries, as well as our amazing leaders. We will talk about OCC Middle School Ministry and answer any questions you throw our way. Your entire family is welcome. So, we can prepare please RSVP with the number of family members attending. We're excited to welcome you to OCC Student Ministry!
H.S. CIY MOVE
June 26 – July 2
LIMIT SPACE
Move is a 5-Day High School event designed to amplify the call of Christ on students' lives to become kingdom workers.
You can register up until March 15 or until spots are full.
Installments can be made as follows:
$100 – February 19 (DEPOSIT #1)

$100 – March 19 (DEPOSIT #2)

$100 – April 16 (DEPOSIT #3)

$90 – May 21 (DEPOSIT #4 / FINAL PAYMENTS DUE)
MUST HAVE: Please complete these after registering for the event. They are two separate forms. There are 2 steps to complete everything.
LODGING: Hope College in Holland Michigan
WHAT TO BRING: Bible & pen or pencil, sleeping bag/twin sheet, pillow, appropriate clothing for each day, toiletries (deodorant guys!) & spending money optional (CIY has a bookstore with T-shirts).
REGISTRATION STEPS
Step #1: Register
Step #2: CIY Medical Waiver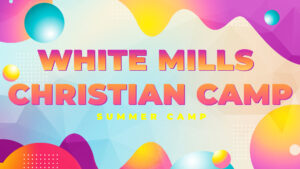 M.S. Camp
July 9 – 14
$220 (Early registration ends May 1)
This summer, we're heading back for an awesome camp experience, and we want your child to come! White Mills Christian Camp Staff encourages all campers to learn, grow and have fun while building friendships and discovering a personal relationship with Jesus Christ. Tyler Basso, Director of Student Ministries, will be at camp on July 9 – 14 for the Middle School 2 week.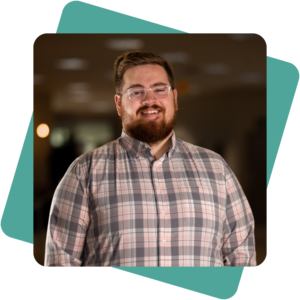 Tyler Basso
Director of Student Ministries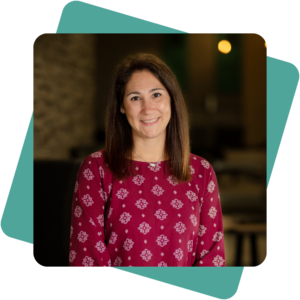 Brooke Montgomery
Communications Specialist & Administrative Assistant